Great Day, Attractive Thinker!
Congratulations on being a Truth-Seeker and having the courage to invest in your next level of living! As a

Vision Expert

, I see a common thread amongst people with dreams. They get inspired to create a better life for themselves. They feel like they are finally going to finish writing that book. They get excited "

about the idea

" of creating a business that supports the life that they desire to experience. Then, before the week is out, they lose momentum, talk themselves out of the very things that they desire, and slip back into the boring, mundane, mediocre routine of life! They continue throughout the rest of their lives, starting and stopping, and starting and stopping! ... dreaming about the dream instead of having the courage to live the dream!

There are 2 types of support that people with vision (Attractive Thinkers) need consistently in their lives: support from a coach and support from a positive circle of influence!

With these two supports in place, they go further/faster! Gone are the days of being the Lone Ranger, bouncing your ideas off of an old mentality, struggling to find solutions, and constantly defending your visions, dreams, and goals with people who have no visions, dreams, and goals!


You need the Vision Expert!

... totally different from a coach!

Dr. Toni Hatton, Your Vision & Mindset Expert shines the light in darkness to support you in bringing your vision into focus, so that you can see the details clearly!

Once the vision is in focus, it's easier to create a plan of direction and next steps! Most of the time, you get to "hear" what you say. As a Vision Expert, I get to "see" what you are saying so that I can support you in creating the vision that you desire because no matter how much you desire it, you will not walk towards something that you cannot clearly see! Your vision may be foggy or you may only see parts of what you desire to accomplish. You may even struggle with how you are going to accomplish this goal. No worries! Here at The Attractive Thinker, we've got you covered!





You need the support of your Fellow Attractive Thinkers!

The From Sight to Vision Master "Your" Mind Experience was created with you in mind and is where you'll receive clarity in areas that you have not even considered. You'd be surprised... simply surprised at what's really holding you back! You have dreams and goals that you'd like to accomplish with your life, but you can't figure out what to do to manifest these dreams and goals and you struggle to believe that they can truly happen for you because you can't imagine how this is all going to work out for you!



"Mindset is everything! Everything we do in life starts with a certain way of thinking, a set pattern of beliefs, consistent habits, and repetitive cycles!" ~Think Attractively!
"Register Today and Expedite Your Own Process By Clicking Below!"
Your Investment is $45 the 1st Month and $97/Month Thereafter!


I know you're tired

Attractive Thinker and

you're ready for your change

! You are full,

you hear a voice from deep within telling you that there is more

to the life that you are living than what you are experiencing right now! You've carried these visions, dreams, and goals for years and now you're at a point in your life whereas it's now or never! You're still not sure where to begin or how it's going to happen but you know that you must do something or things will never change. Attractive Thinker, trust me,

I totally understand where you are!

You're seeking clarity. You feel overwhelmed. You're trying to start several things at once and nothing is getting done.
Everytime you share your vision with your circle of family/friends, you end up defending your vision versus developing your vision.
You feel all over the place and struggle to get organized. You feel like you've wasted a lot of time and you don't want to waste anymore time, procrastinating, hesitating, and tip toeing around your dreams!

You've decided not to live a mediocre life and I

celebrate you for that!






Dr. Toni, I am glad that I made that phone call to your office!
My live has changed dramatically! I can see more clearly now! I once was blind, but now I see!
Your life's work is making my life better! I'm not stuck anymore! I have a bigger sense of purpose. I'm glad that I did not change that station on the radio when you were hosting The Attractive Thinker Radio Program!
I had all of the pieces to the puzzle, but they were all scattered.
The pieces aren't scattered anymore! I now have clarity!
My whole life has been changed by the From Sight to Vision Master "Your" Mind Experience!
~Shenika Darden



The From Sight to Vision Master "Your" Mind Experience

supports

courageous, risk-takers, out-of-the-box Thinkers, and New/Aspiring Entrepreneurs

who have made a

non-negotiable decision

to

step outside of the meaningless routine of life and create a meaningful, fulfilling life that reflects their values and makes them feel ALIVE!

They've decided to step up out of the system that's designed to keep them sick and broke and they've mustered up the courage to believe in themselves and their vision! They are clear that they're supposed to live a

BIGGER LIFE!

They are clear that their money determines the quality of food that they eat, which affects their health. They are clear that their money determines what schools their children and grandchildren attend and what kind of support that their aging parents receive! Attractive Thinkers are clear that their money determines their

options, their opportunities, and their experiences

in life! ...and they've decided to take

FULL

responsibility for that and step up to the plate in their own lives!

I am

Dr. Toni Hatton, CEO of The Attractive Thinker, LLC, at www.theattractivethinker.guru

where courageous risk-takers are shifting from repetitive goals to repeated success! They are shifting their perceptions and creating new realities! Most people hear the words that they say, I have a tendency

to "see"

the words that they are saying. When the vision is not clear, people do not pursue! Think about that.

What you cannot see, you will not pursue!

When you ask most people what goals they are working towards, what they desire to accomplish with their lives, or when they are going to reach their goals, they have no real expectation. It's easy to get

stuck in the pursuit

of your goals instead of expecting to actually manifest those goals.
Another underlying thread that I recognize is that most people with vision, experience sabotage when it comes down to their health and wellness. If you wake up in the morning with a nagging headache, no energy, and confused about which pill to take, the purple one or the blue one, the visions, dreams, and goals are placed on the back burner!

Vision and Wellness go together like faith and works, one without the other is dead!



This is what makes

The From Sight to Vision Master "Your" Mind Experience different from anything you have ever experienced!

You'll get clear with your Vision/Goals, and your Health/Wellness! You'll begin to see your life changing!


I must warn you! ... and this is no joke!
When you invest in yourself through

The From Sight to Vision Master "Your" Mind Experience

, get ready for your life to change! Don't think this is one of those programs that you just go through and don't see results! You're going to receive

real, life-altering information

and some

powerful Attractive Thinker Tools

to give you no excuse for not implementing and advancing your life!

This Private Circle of Trailblazers

is not for you if...




you still think that you can

do this by yourself

!
you're not ready to

take FULL responsibility

for your own rescue!
you're not a

go-getter

!
you're

waiting for someone to hand you a life

!
you're not a

take-action kind of person

!
you're coming to take a peek,

check it out

, and see what it's all about!
you're

not sick and tired yet

! (Keep hanging in there, you will be!)
you're

still trying to change

, yet keep everything the same!
you're

not open to seeing things differently

!
you're

not open to thinking differently

!
you

don't fully believe

that something greater is calling you!
you are

still whining, regreting, and blaming

!



This Circle of Trailblazers is for you IF

you are ready to

multiply your time, energy, and effort and become the first in your generation to shift the way it's always been done and carve a new path of contributions, accomplishments, clarity, directions, meaning, fulfillment, adventure, excitement, new beliefs and experiences for your current and future generations to come!



You see, Attractive Thinker,

you and your vision are one!

... inseparable! Your vision is only going to grow to the extent that you grow. If your vision is not growing, neither are you and if you aren't growing neither is your vision.

You are the change agent in your life!

If you don't move, nothing moves! Have you ever thought about that? You are the creator of your world. We are all in the process of creating our world in the midst of this great, big world that we live in. When the vision is not clear, we struggle to create. This results in hesitation, procrastination, depression, frustration, and the list continues.
You're reading this page because deep inside of your heart, you know that something is not right and it shouldn't take this long to accomplish anything in your life.
You're still reading this page because you are uneasy, pacing the floor at night, trying to figure it out. Most people know that something has to change, yet they are not sure what. They have a lot of ideas, yet lack an idea on how to manifest them. They know they were created for so much more, yet are not sure how to get it all started.



"Register Today and Expedite Your Own Process by Clicking Below!"
Your Investment is $45 the 1st Month and $97/Month Thereafter!
It's Time to Shift Your Perception and Create a New Reality!!
If you're still reading this page, Attractive Thinker, something inside of you has made a connection.

Something is telling you that you must connect!

Something is telling you that this is right for you! In order for your vision to grow, it must be planted in

RICH

soil. Most people get inspired, motivated, and enlightened about their possibilities and they share them with their circle of influence and they get no support in making them their reality. Instead of developing their vision, they now have to defend their vision. This causes an energy leak. Afterwhile, not only does your circle of influence not believe in your vision, YOU struggle to believe in it yourself.

"Maybe this is not for me.

No one in my family has ever done this before.

Maybe I should just be like everyone else and be satisfied with that."

These are some of the thoughts that result from a lack of support. When you are not supported, don't have the right information, and struggle for years to accomplish the same goals, it weighs on your self-esteem and you can begin to feel like a failure! With support, Attractive Thinker, you can go further, faster! Certain ideas will only come to your mind when you are around RICH-MINDED people!

It takes mental tools to develop mental muscles in order to have the mental fortitude to hold onto and manifest your vision!

It's time to create a legacy that you can "live" and "leave" for your children's, children's children!!



You'll Benefit from Having Access to...



High-Value/Content,

Breakthrough Mindset Strategies, Tools, and Resources during this

Monthly From Sight to Vision Master "Your" Mind Experience Conference Call/Livestream from 8-9:30 PM eastern! (Every

3rd

Thursday of the Month)
Exclusive Access to your Fellow Attractive Thinkers for Continued Mindset Support via our

Members Only Private Online Group

Where Your Assignments, Templates, Worksheets, Audios, Videos, & Replays Will Be Posted
Opportunities to

Work One-on-One with Dr. Toni Hatton

, Your Vision & Mindset Expert!

Life-Altering Tools

to Support You in

Targeting and Uprooting Specific Obstacles

that Keep New & Aspiring Entrepreneurs Stuck Such As...

Procrastination
Fear of Failure
Fear of Success
Doubt
Unbelief
No Clarity
Lack of Organization
Struggling with Time Management
Overwhelm
Frustration
Not Knowing Where to Start
What To Do Next, & Then What's After That
Feeling Stuck
Faulty Beliefs
Negativity
No Support
The Process of Change
Fear of Change
Food Cravings
Low Energy
Excessive Weight
Stress
Depression
Victim Mentality
Self-Talk
Mindset
Recipes
Poor Nutrition
Indecision
Unfulfilled Dreams
Unresolved New Years Resolutions
Unwritten Books
Creativity
Self-Sabotage
Trust
Toxic Relationships
Breaking Unproductive Habits
Clutter
Comfort Zones
Confidence
Courage
How to Break Cycles
How to Grow Your Idea/Business
Not Knowing Where to Start
Work/Business/Life Balance
Attractive Thinker Results...
Before I attended the From Sight to Vision Mastermind Experience, I never thought that I needed a coach! I now "see" how that's an important part of my journey! The experience is uplifting, informative, and very much needed in our communities!
~Tammy Dent~
Vision is The Ability to See Beyond What You Are
Looking At!!!
Dr. Toni Hatton was a Guest Speaker on The Extraordinary Life, Business, and Success Summit and offered a complimentary 30 minute Coaching Session to everyone on the call! Before I met Dr.Toni, I was a do-it-yourself kind of person and hadn't really appreciated the value of a coach. After my session with Dr. Toni, I felt a lot better about my business! I had a better perspective on things, like knowing who my potential clients were, how to create a business name, and how to develop the proper mindset as an entrepreneur! If you're a business owner, struggling with establishing your vision for your business, or you feel lost and in a fog like I was, I would highly recommend talking with Dr. Toni. If you're skeptical about coaches, don't be. The insight that a coach like Dr.Toni can provide could make quite a difference in how you go about your business. I know that it did for me! :)
~Michael Bissett
Dr. Toni, I was rushing home to get on the From Sight to Vision Mastermind Experience Call! I'm so grateful I made it. I was speechless! You gave me an idea that I hadn't thought of. I am filled!
~Deborah Phillips
Thank you Dr. Toni! Ever since I heard you speak at the conference, my life has not been the same! Everything you said, resonated deeply with me. My mindset is changing daily! My vision is becoming more clear. After being on the From Sight to Vision Mastermind Experience monthly call, my energy is off the chain!
~Carolyn Jett
Dr. Toni you are really giving 2 hours of power! My blood is rushing through my veins as truth and wisdom are being spoken! Your voice has a break-the-chain healing power!
~Tichet Bradshaw
Prior to my Coaching Session with Dr. Toni Hatton I felt as if I was teetering on the edge of another depressive episode. I had just been notified that I was not accepted for a really awesome career development program I have spent the last 2 and a half months applying and hoping for.
I did not know where else to go, what else to do. I've always known I was meant for great things, but it seemed like I was stopped and stomped at every opportunity. If I could not get in here, who else would want me? Would I really have to settle for and do those horrible minimum wage or desk jobs that make me feel like I was killing myself internally? Would I have to once again delay my goals for who knows how long? I was disappointed in myself. Twenty-one years old, but not in college or working, what does that say about me? My family cannot afford to have me doing nothing. How can I help them from this position of powerlessness? What do I do? As a result of talking to Dr. Toni I noticed, that even though I was extremely nervous and felt like I wasn't making much sense, that things were already looking up... I began to realize how solvable these problems were. She helped to me see my own past progress from a more objective perspective that uncovered a trend, a theme in my life. This theme was one of action, one of learning, growing, and doing. ...one of thinking differently with more purpose than I gave myself credit for. Dr. Toni's guidance helped to uncover some opportunities I missed along the way, but that are still available to me. This guidance also applied focus to my Vision and my ambitions. I strengthened my wavering purpose, my confidence, and my resolve. I highly recommend you call Dr. Toni Hatton because she will help you shift your perspective to discover your Major Definite of Purpose. Whether you've lost it, never found it, or simply need to refocus a bit, Dr. Toni can and will help you! Just as importantly, she will supply you with the proper Attractive Thinker Tools and actionable steps necessary, based on your own means and circumstances, to achieve that Vision and live towards that Major Definite of Purpose. Dr. Toni Hatton will help you to see the characteristics and empowering tools of an Attractive Thinker within yourself. Take action, Attractive Thinkers! You are here for a reason!



~Elijah Claude




"Falling is Inevitable, but Failure... That's a Choice!"
Attractive Thinker, are you ready to...
get

unstuck

?

break free

from the things that are holding you back from playing a

BIGGER GAME

in your life?

accomplish the goals

that you've have for years?

finally resolve

those New Years Resolutions?

create the life that you know you deserve?

be happy

?

add value to the lives of others

with your unique vision?

create a new way of living for your family

?

align your vision

with your wellness?
stop talking yourself into and out of the things that you desire?

connect with courageous risk-takers

who've taken a no-excuses approach to creating a legacy that speaks when they no longer can?
"Register Today and Expedite Your Own Process by Clicking Below!"
Your Investment is $45 the 1st Month and $97/Month Thereafter!
Upon registration, please check your email. You will receive your membership benefits and access to The From Sight to Vision Master "Your" Mind Experience! I look forward to introducing you to your Fellow Attractive Thinkers.
My life's work is to make your life better! Remember, it's not what you're going through, but how you're viewing it! ~Think Attractively!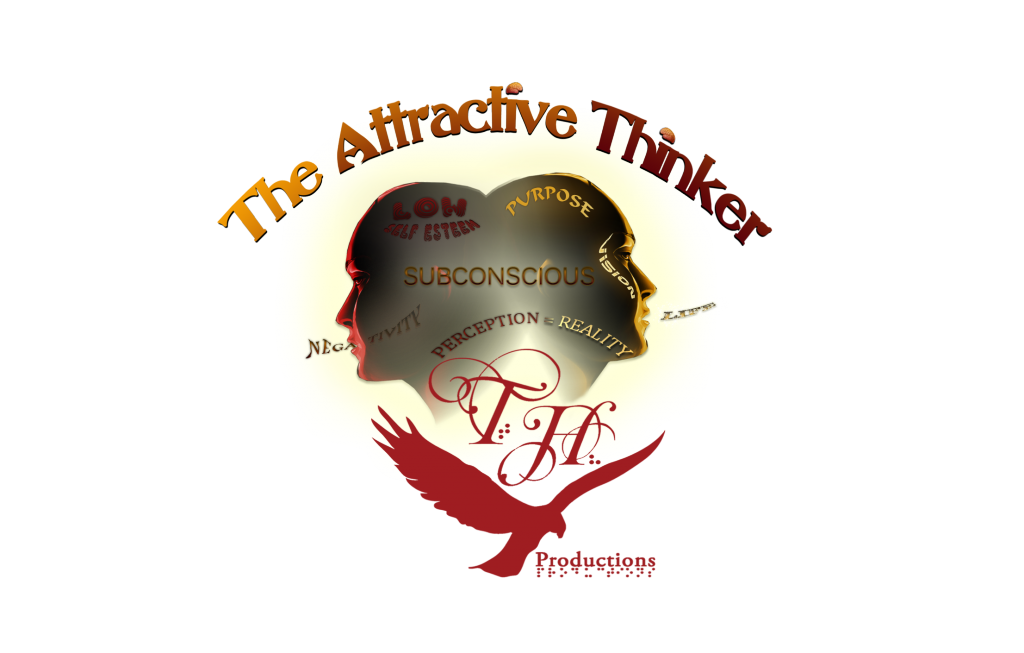 Dr. Toni Hatton/Vision Expert Copyright 2014 The Attractive Thinker, LLC www.theattractivethinker.guru